Posted by DAVID HART on 3rd Jan 2023
Do you hear that? That's the sound of spring creeping up on you. There may be a blanket of snow on the ground and a brisk wind rattling your windows today, but before you know it, birds will be singing, trees will be blooming and the fish will be biting.
Yep, fishing season is right around the corner. Will you be ready? With a little effort and a few hours here and there, you can get a jump on the upcoming fishing season and have all your gear in working order when that first mild day calls you outside. Here's a checklist of things you can do to get ready.
SPRING CLEANING
What started out as a museum-quality display of lures, hooks and other gear turned into a jumbled mess of tackle at the end of the fishing season. Yeah, your tackle box is a disaster, isn't it? The perfect time to clean it up and organize that mess is today. Spread an old sheet across your kitchen table, grab all your fishing gear from the garage and get to work. Wipe down dirty lures with a paper towel dipped in warm, soapy water. Replace rusted or broken hooks and toss lures beyond repair in the trash. Sharpen dull hooks and organize them by size, style or purpose in separate compartments in your tackle box. Separate lures by style, size and species of fish they catch. An organized tacklebox will help you spend more time casting and less time searching. Strip last year's monofilament off your reels and fill the spools with fresh, new line, but make sure you match that new line to your reel size and the fish you plan to catch. Eight-pound test, for instance, is a good all-purpose line for medium- action spinning reels and such fish as crappie, smallmouth bass, and trout. Twelve or 14-pound mono is great for reels and most largemouth bass fishing applications. Pulling out last season's lures can be time consuming now but well worth the effort come fishing season.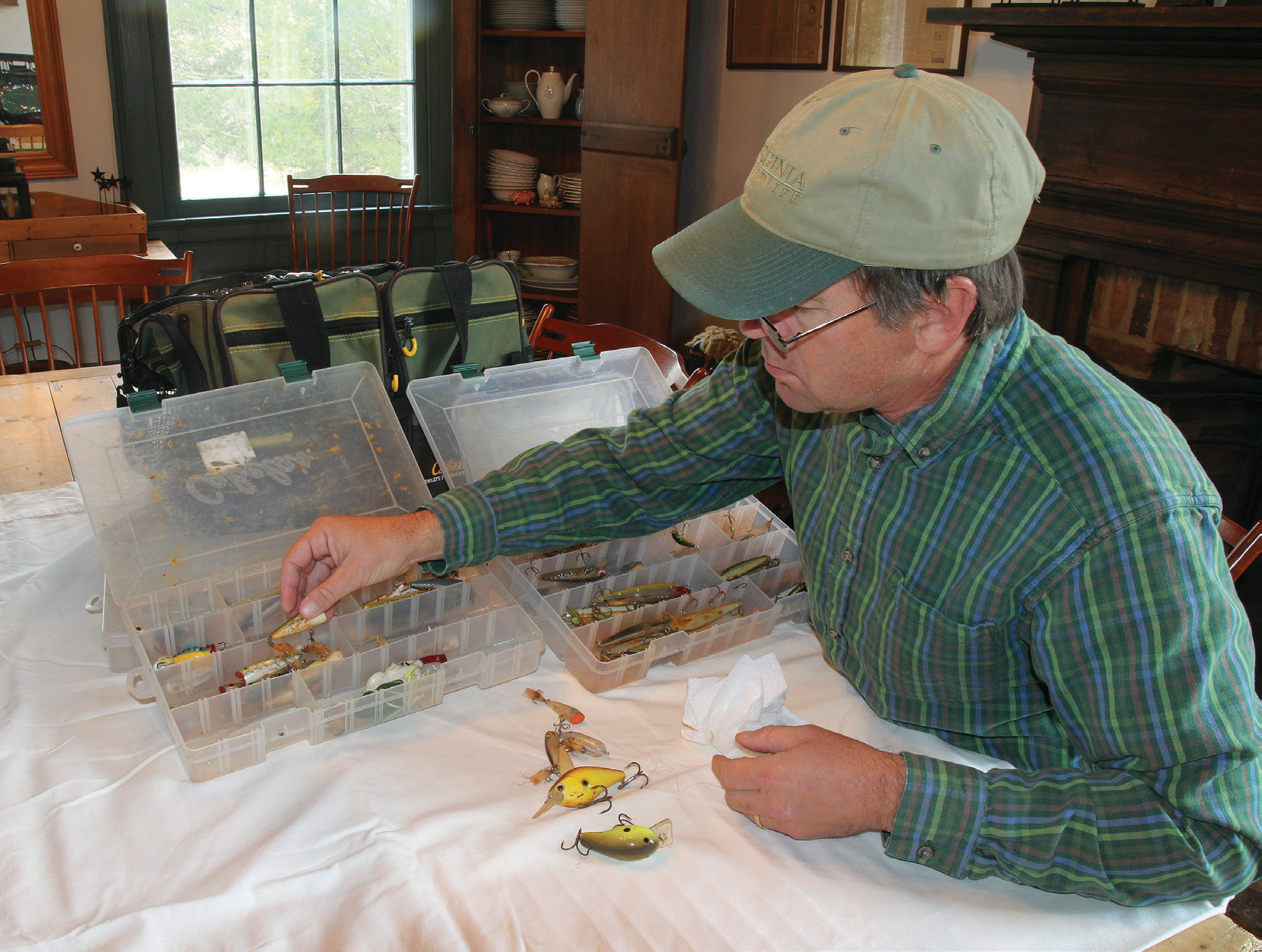 STOCK UP
As you clean and straighten your tackle, make notes on what you need for another productive season. Are you low on certain types of hooks or weights? Did you run out of a specific lure that caught a lot of fish last year? Shop now before your favorite lures sell out. Whether you visit a local tackle shop, a big-box retailer like Bass Pro Shops or buy your gear online, there's no better time to restock your tackle box than right now. You may be able to get those lures or even a new rod and reel for the best price of the year thanks to pre-season sales.
TEND YOUR BOAT
Whether you pull a sleek new fiberglass bass boat, a well-worn johnboat or you throw a kayak on top of your car, there is no better time to get your watercraft in proper working order than right now. A thorough cleaning is always a good idea before the season starts.
So is some general maintenance.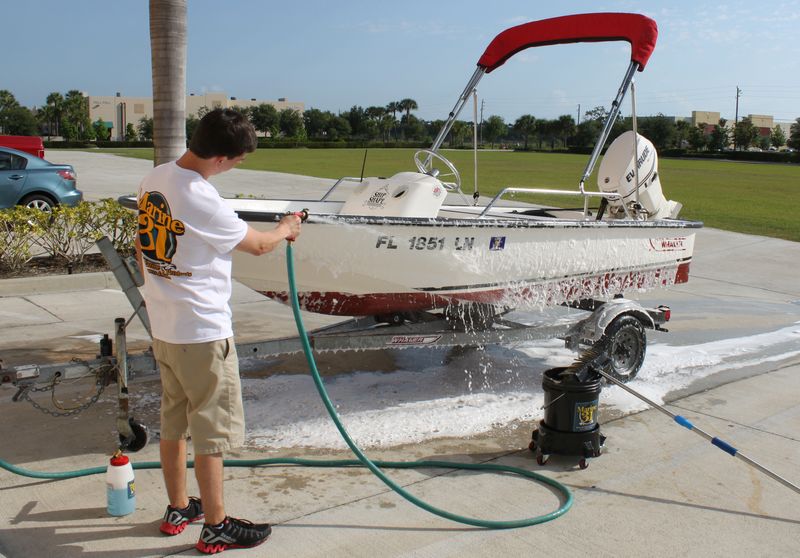 Change the oil in your outboard, check the spark plugs and inspect the fuel line and other hoses. Replace them if they are worn or cracked or take your motor to an authorized service center if you want to leave it to a professional. Don't wait. Once boating season gets started, boat repair shops can be backed up for weeks. Inspect the trailer before you tow your boat anywhere, as well. Check the grease in the wheel bearings and add more if needed. Inspect the tires. Are they dry-rotted or worn? Replace them before your first outing of the year.
Marine Parts Warehouse is a great source for spring-time replacement parts for your outboard.
The trailer's lights might need some work, too. Check the bulbs and replace them if needed. Inspect the wiring. Blown bulbs are often a result of electrical shorts, which can be caused by wires rubbing against the trailer. Don't wait until you get pulled over by a law enforcement officer to find out your lights aren't working properly.
Fire extinguishers can lose pressure, even if they have never been used. Check yours and replace it if necessary, and inspect personal flotation devices for wear. How about the registration? Any boat that is equipped with a motor, no matter the size of the boat or the size or type of motor, must be registered with your state. Either way make sure yours is up-to-date or register your boat through the Department's website. You can also take a boater's safety course online. It is now mandatory for anyone operating a boat with a 10 horsepower or larger engine or anyone over 14 years old operating a personal watercraft.
SET SOME GOALS
Bored with the same waters and the same fish? Then, make plans to try something new. Whether your goal is to catch different species of fish, travel to remote corners of your state or try an entirely new method of fishing, make a vow to spend more time on the water this year.
Set aside days to explore new lakes, float a new river, or fish a trout stream that you've always wanted to fish. Don't let anything come between you and those plans.
Even better, set a goal to introduce two or three or even five new people to fishing. Invite a neighbor or co-worker to a favorite water and teach them how to catch their very first fish. Before you know it, fishing season will be here. Are you ready?