Posted by Chad Ferguson on 24th Jan 2023
When you invest in a boat you want it to last and be problem free. Whether it's a new or used boat there's nothing worse than having your day of fishing or tournament ruined by a mechanical failure or even worse being in an unsafe situation because of a breakdown. if you've never learned how to break in an outboard motor keep reading because this can make a huge difference in the life and reliability of your motor.
If you're like most men you're not one for directions or instructions. You just jump in and figure it out as you go and then if all else fails you resort to going back and reading the instructions. Often this leads to some time undoing what you'd completed prior.
It amazes me how many people with new boats don't know about breaking in an outboard motor, what's require or that it's even required or what's involved in the process. I can't begin to attempt to count how many people I see and speak with that simply ignore the outboard motor "break in procedure" because they're not aware.
Failure to follow the "break in procedure" for an outboard motor can result in mechanical failures, reduced life of the outboard and even a voided warranty! Bottom line, if you're investing in a new outboard motor you need to take some time to sit down and read the owners manual.
At minimum take the time to read the break in procedures and make sure you follow them. Before I started rigging the boat or even thought about doing any fishing I spent some time checking everything out on the boat, I read up on the Suzuki break in procedure and took a trip to the lake for nothing more than spending time learning the boat and breaking in the outboard motor.
Why "Break In" An Outboard Motor
Why do you need to break in an outboard motor? It's pretty simple: You're checking out the motor to make sure there's no issues. Allowing the engine to lubricate, Scrubbing off any machining grooves, Allow internal parts to "seat" etc. If you ask ten people about breaking in an outboard motor you'll find one or two "cowboys" who'll tell you it's not necessary. I've yet to meet a marine mechanic or expert that will tell you to disregard the break in procedure. Just spend the time and do it the right way, you'll be glad you did,
How To Break In An Outboard Motor
The break in process may vary slightly by manufacturer, be sure to reference the owners manual for your new motor before you put your boat in the water and begin the process.
Before I started the process outlined by Suzuki Marine in their owners manual I removed the cowl from the motor and spent some time going over everything. Not only familiarizing myself with the motor but checking fluids, wires and hoses to make sure there wasn't any loose connections.
Then I went to the lake, backed the boat in the water and started the Suzuki Outboards break in process as outlined in the owners manual. Again, most manufacturers processes will be very similar but make sure you refer to the owners manual for your own motor. See below for other manufacturers procedures.
Suzuki DF225 Outboard Break In Procedure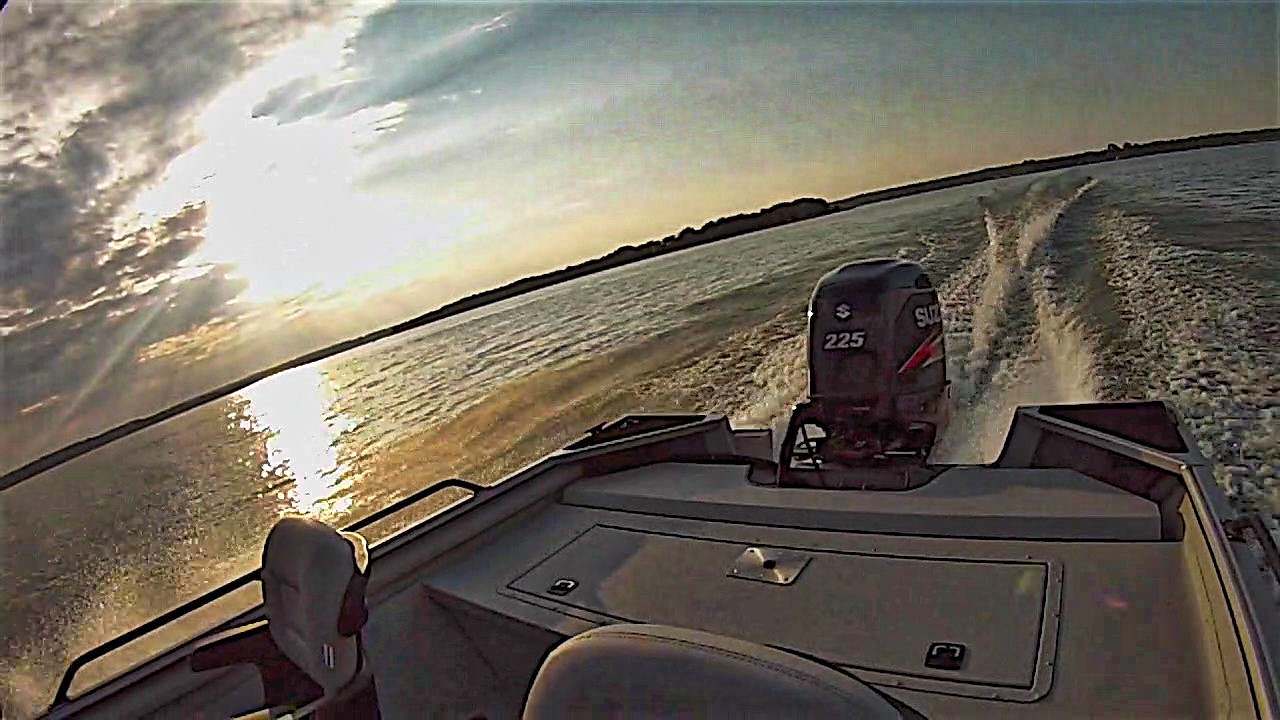 The "break in" process for the Suzuki DF225 Four Stroke Outboard is outlined below:
For the initial 2 hours: Allow sufficient idling time for the engine to warm up after cold engine starting (about 5 minutes). After warming up, run the engine at idling speed or the lowest in gear speed for about 15 minutes.
During the remaining 1 hour and 45 minutes operate the engine in gear at leass than half throttle (3000 r/min) For the next 1 hour: Operate the engine in gear ar 4000 r/min or three quarter throttle. Avoid running the engine at full throttle.
Remaining 7 hours: Operate the engine in gear at desired engine speed. You may occasionally use full throttle but do not operate the engine continuously at full throttle for more than five minutes. I put about four hours of time on the motor towards the break in process before I headed back home.
Yamaha Outboard Break-In Procedure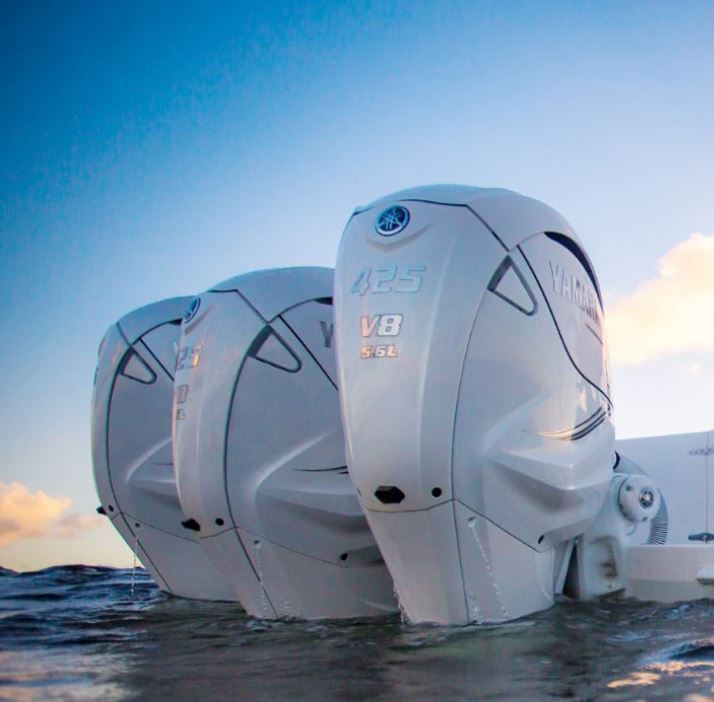 The first hour you want to keep the boat under 2,000 RPMs. So really all you are doing is driving the boat around and keeping the motors under 2,000 RPMs for an hour.
After the first hour you bring the speed up and keep the boat under 3,000 RPMs. This speed will be just about on plane, and you DO NOT want to be full throttle.
For the next 8 hours of run time run the boat at varying speeds and avoid running the boat at wide open throttle for more than 5 minutes. After 10 hours run your boat at normal operational speed. Once you have had your boat and have ran it for 20 hours ,it is time to bring your boat in for a service.
This service ONLY happens at the first 20 hours and is designed to drain out all the fluids from the initial break-in, as many internal parts of the motor are moving against one another for the first time, and you want to have all your fluids clean. After this service it is standard to have your motor service either annual or every 100 hours, whichever comes first.

Mercury Outboard Break In Procedure

Looking for a new Outboard? Marine Parts Warehouse offers a full line of Suzuki and Mercury engines.