There's nothing quite like setting off on a beautiful fall day and enjoying the changing colors from the open water. In fact, some of the best leaf peeping and duck hunting can only be done from the water.
Here are a few safety tips for boating on these shorter, cooler autumn days.But there are a few key things to keep in mind before you get in your boat this autumn.
Here are some tips, courtesy of Marine Parts Warehouse & Boat USA .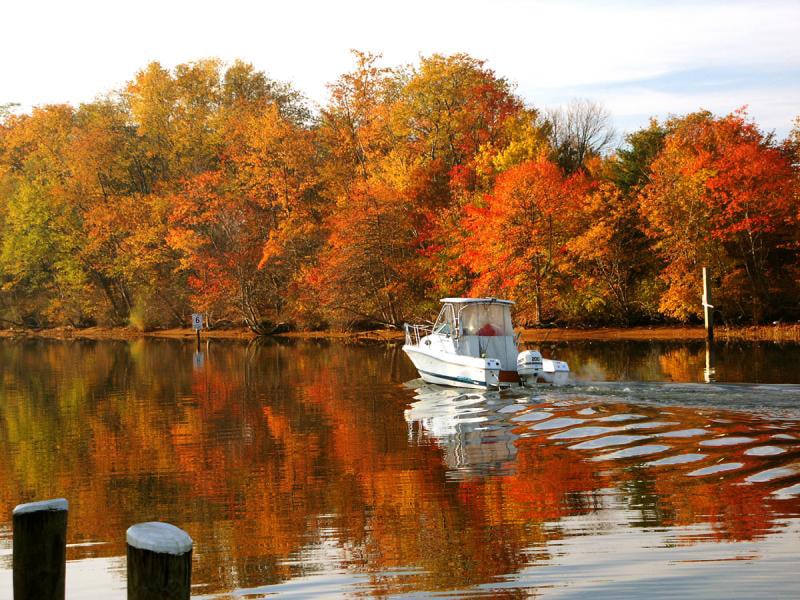 Dress For The Weather
Dress in layers, starting with a thin base layer, and avoid things like jeans and cotton shirts, which do not dry as easily or retain heat as well as wool and synthetic materials. It's also a good idea to bring along a separate bag of heavier clothing in case bad weather hits.
Review The Basics
Crowded Waterways mean boaters must know their navigation rules. Review how to handle crossing and overtake situations, as well as what to do when meeting another boat head-on here.
Plan Ahead
It's vital to prepare a float plan and leave it with a friend or family member before you hit the water. Much like flight plans for planes, float plans provide a record of where you intend to go and when you intend to return. Not sure how to prepare one? Here's a handy float plan template.
Leave Alcohol Ashore
Alcohol's impairing effects on coordination can put a captain and passengers at risk of falling overboard. Operating a boat while drinking also could lead to a boating under the influence charge, which carries steep fines.
Do A Systems Check
On inboard boats, check all fluid levels and have a look at the bilge to make sure water isn't getting in. It's also worth checking the engine belts and making sure that water is coming out of the exhaust and the batteries are charging when you start the engine.
On trailerable boats, be sure to check the steering before the boat leaves the ramp. Check the fuel before you get on the water and check the drain plug once you've launched. Also make sure the engine is running properly and allowing water to pass through. Be sure your navigation lights are working properly if you'll be out after dark, and carry a handheld radio with digital selective calling (DSC) so you can send a distress signal to the Coast Guard if you run into trouble.
Marine Parts Warehouse can help you keep your outboard or sterndrive water ready!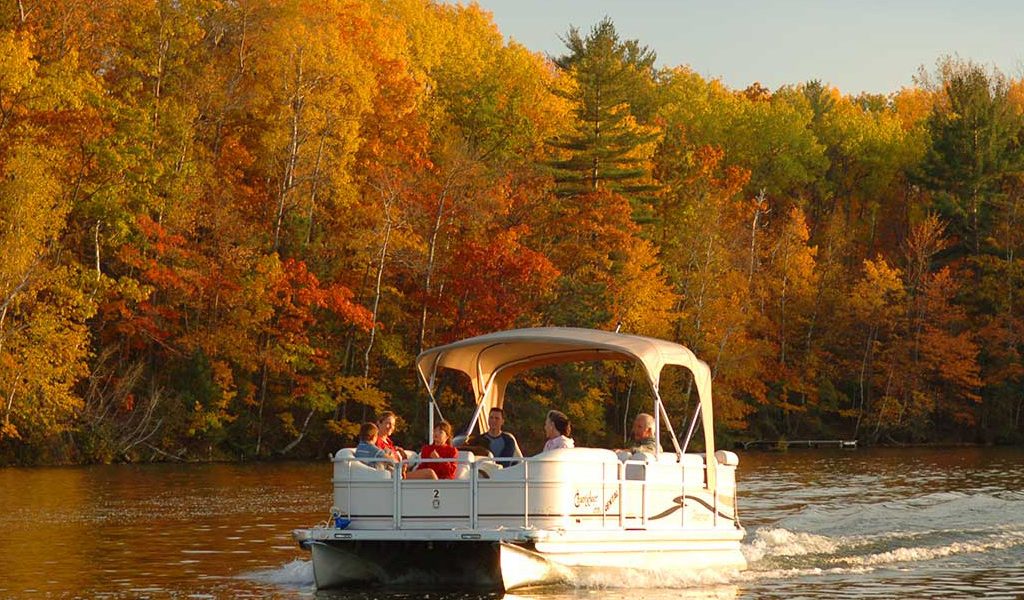 Update Your Charts
Helpful landmarks you've relied on all summer to point out shallow sections may look different as the leaves change color and fall. You also may find yourself cruising home in the dark more often, when those landmarks will be harder to spot. Aids to navigation such as channel markers and buoys placed by local authorities may be pulled as early as October in some areas. Make sure that your charts – electronic and physical – are up to date and use them to navigate instead.
Gear Up On Safety
If you're going more than 20 miles offshore, bring a personal locator beacon (PLB) or an emergency position-indicating radio beacon (EPIRB). Either of those will allow you to be located by satellite in the event of an emergency. Make sure everyone on board knows where to locate safety gear. Show passengers how to properly wear and inflate life jackets, depending on what type is on the boat, and keep the life jackets easily accessible for everyone.
Avoid Distractions
With increased traffic on the waterways, those at the helm need to maintain a proper lookout. Leave smartphones alone, and know when to tune out conversations on board. Ask another passenger to assist as a lookout.